Fit Everything you Need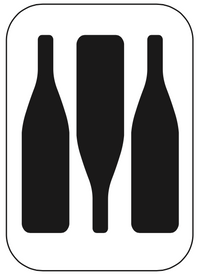 3 Wine Bottles Including 1.5 L Magnum (57 oz)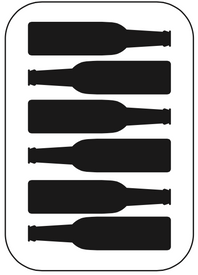 6 Beer Bottles (12 oz.)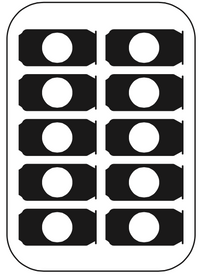 10 Cans (12 oz.)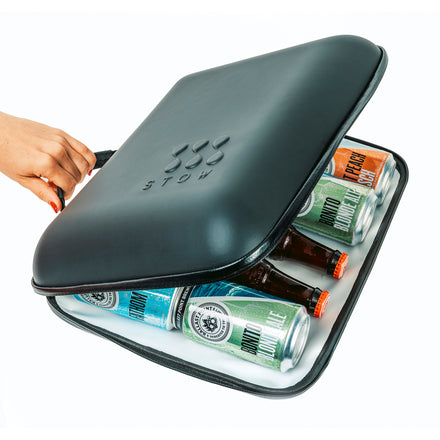 Hide + Protect
Semi-rigid case prevents breakage. Once zipped it looks like a durable laptop case.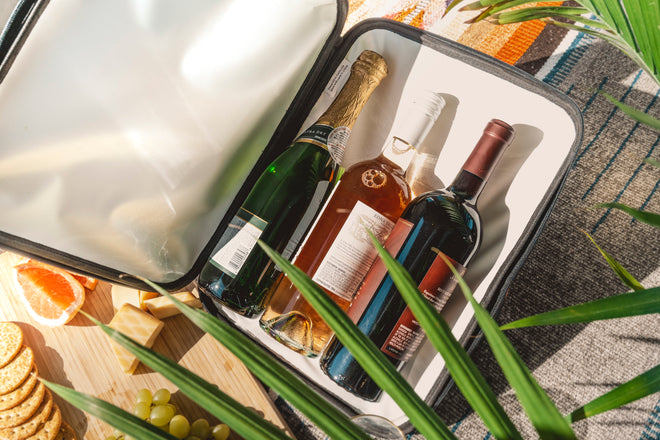 No Ice. No Mess.
Start with cold drinks. Closed-cell insulation keeps bottles cold for hours. Frozen water bottles can extend cooling power.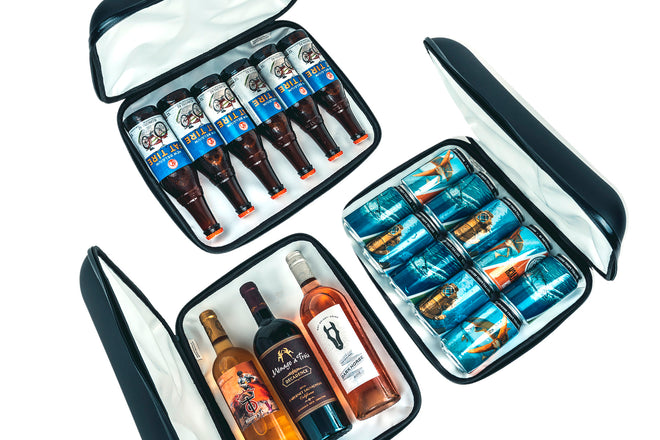 Many Configurations
The Stow Cooler is designed to snugly cool and protect various drink configurations. 10 Cans, 6 Beer Bottles, 3 Wine Bottles
You'll Love it. Guaranteed.
We are 100% committed to your satisfaction. We're a small business fueled by a love of quality products. If you don't love your Stow Cooler, we'll refund your purchase. Guaranteed.
Buy Now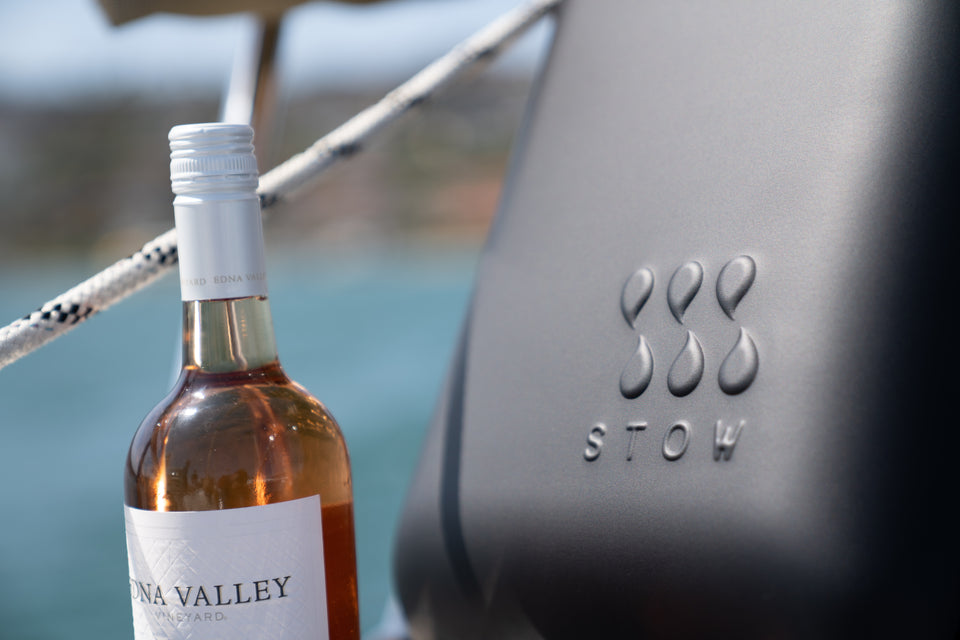 Designed By Engineers. We Take Cold Drinks Seriously.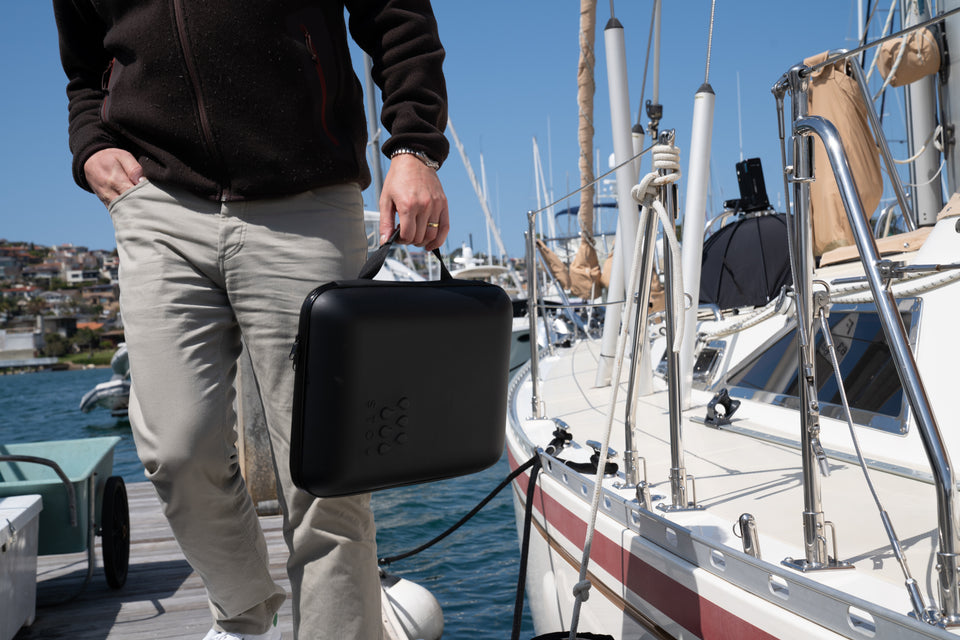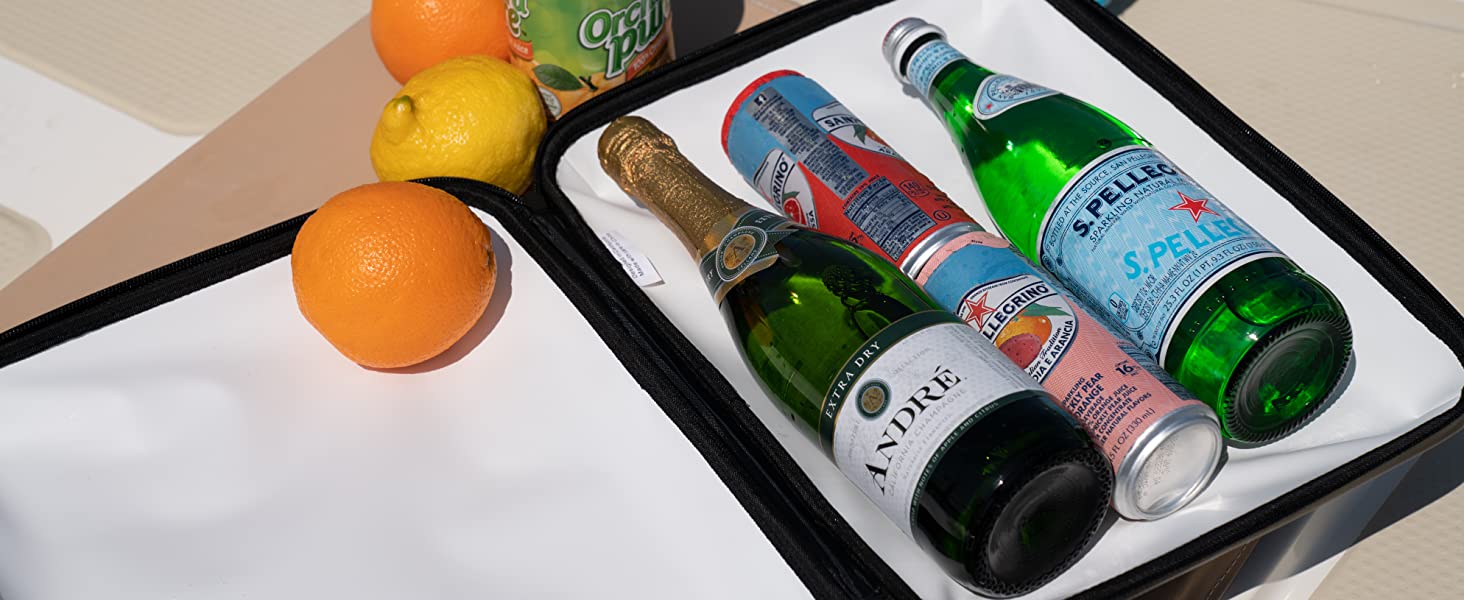 > Perfect for the beach, golf, dinners, brunch. Basically any adventure.
> Closed cell foam insulation and cold retaining zipper trap cold.
> Easy wipe clean, stain-proof lining and outer surface.
>Add frozen water bottles to extend cold retention.
Cheers!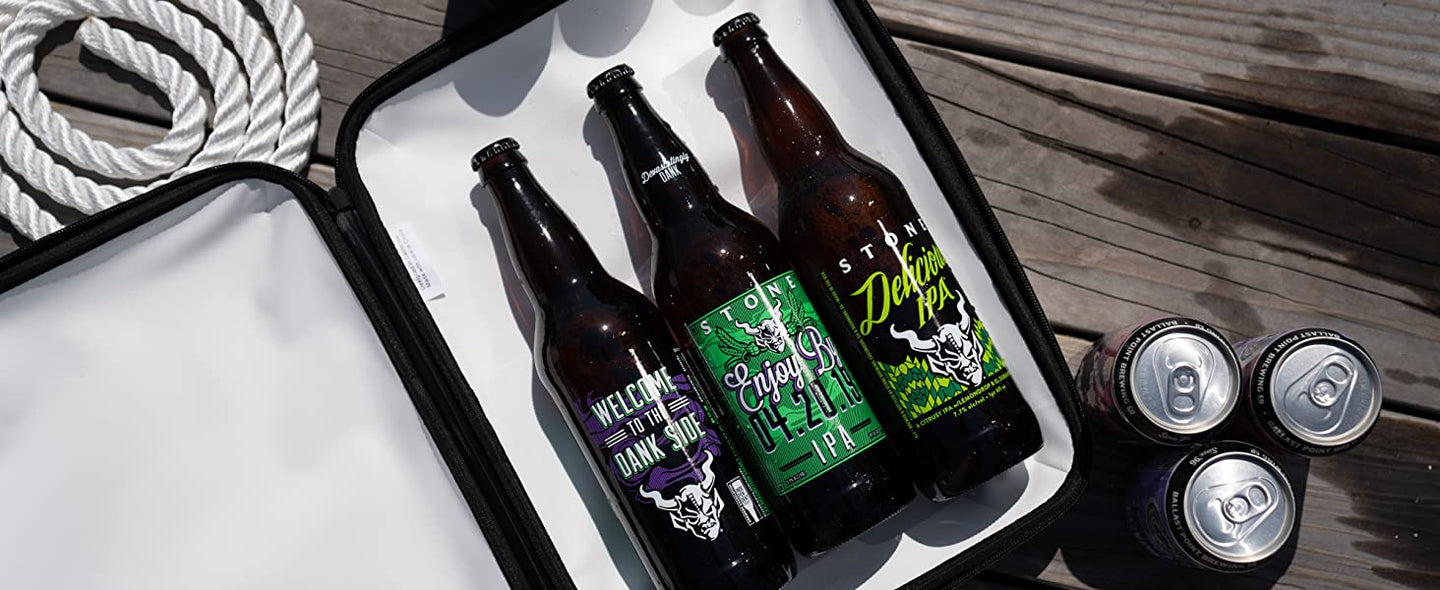 Designed in San Diego, CA., home to the best craft breweries on the planet.
Testimonials

I was in the market for a different kind of portable cooler because I've never really had success with cooler bags. I was attracted to the design of the Stow - its sleek, small and easy to carry. I decided to give it a shot and I couldn't be more happy with my purchase.
– Bryce from NYC

This slim design cooler is awesome if you plan on not being gone longer than 6 hours. I've used it by putting cold bottles straight in the cooler and by putting the cooler in the fridge first to "prep" it, then adding cold beverages. In either case this easily keeps your drinks cold for 5 hours and by the 6th-7th hours they are still chilled but not as cold. It has an insulated zipper which is a great contributor to keeping the cold in. The semi hard shell is a great protector to glass bottles.
– AK
The Best Small Cooler Available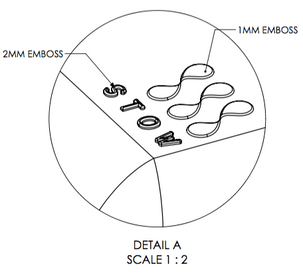 Designed by engineers
 We worked hard to craft the best portable cooler on the market. We hope you enjoy it as much as we do!
Contact
hello@stowcooler.com | ask about our wholesale program